Meet Andrea Montgomery
Our Story
I began creating as a child with simple jewelry pieces and various art projects. Twenty years ago, I started creating jewelry for myself. It wasn't long before friends and family began asking me to make pieces for them. Soon after, Andrea Montgomery Designs was officially born. My desire is to make timeless jewelry that makes you feel more beautiful each time you wear it -- which we hope is always! My philosophy is to WEAR THE GOOD STUFF everyday. There's no such thing as "saving it for a special occasion" -- every day is a gift!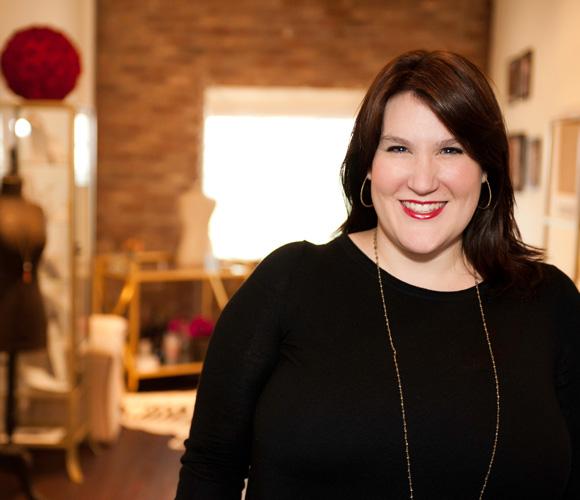 Experience Matters
---
I love the art of crafting a piece of jewelry by hand. I am a graduate of the Revere Academy of Jewelry Arts in San Francisco and have trained in metalsmithing at the Glassell School of Art in Houston. My training has shaped me into an artisan who values both the design and the technique of constructing a piece of jewelry. I enjoy the design process and I find myself constantly inspired by the world around me. My love affair with travel to foreign countries began during my time studying abroad at Oxford University in England. With each trip I take, I bring home a bit of new culture to incorporate into my personal style. My inspiration is also found closer to home - in nature, in architecture and in daily life. I love contrast and the story that results from two seemingly opposite things coming together in a design, creating something beautiful and a bit unexpected.
My passion is creating elegantly simple jewelry. I design my jewelry in the USA using only premium materials and in coordination with a team of skilled craftsmen who are equally committed to quality.
Living with Intention
After living in New York City and five wonderful years in San Francisco, I now live in my native Houston with my husband and four boys. I'm on a personal journey to live with more intention and I'm working to bring that into my business as well. I am committed to focusing on essentials. From a design perspective, that means creating pieces that are timeless and will far outlast changing trends. I believe that every action we take in life is an opportunity to do good and change lives for the better. Because of this, I'm committed to making my jewelry designs in an ethical way, rather than pursuing the trend of "fast fashion."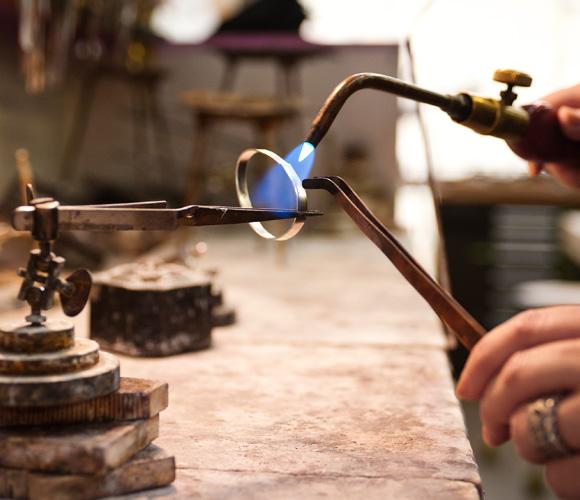 Charitable Giving
We Love To Give Back!
---
Andrea Montgomery Designs is committed to making a difference in the community as well as in your wardrobe! Having worked in various capacities on service trips to Mexico City, Indonesia, and Sri Lanka, and through her service in local organizations, Andrea has developed a genuine heart for those in need.
Some of the charitable causes close to Andrea's heart include:
Through her philanthropic efforts with these local charities, Andrea has met so many amazing people doing truly incredible work and she is more convicted than ever that we are blessed in order that we can be a blessing to others. Andrea considers it a privilege to be able to serve others and to partner in demonstrating God's unending love for people.
So, now that you know the why behind the sparkling gems you see on our site, grab a warm cup of tea, put your feet up, and take a look around our website. If you don't see exactly what you're looking for, drop us a line and let us know how we can make something custom for you that sparks joy each time you wear it. We can't wait to work with you!
Fun Facts About Andrea
---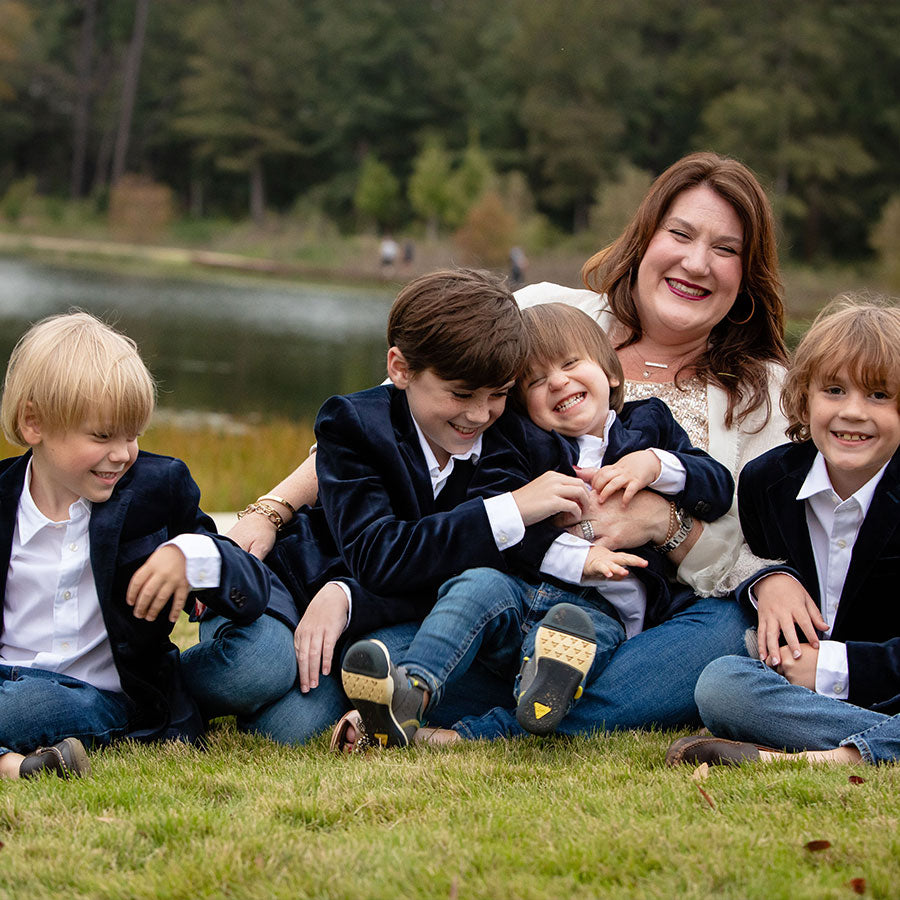 Without a doubt, the most important thing in my life is my family. I am blessed to be a wife and mama. My husband and our four little boys are my heart and soul and the highest calling of my life. I value every single moment with our crew. (In fact, I'm that weird mom that LOVES having my kids home for the Summer!) They make me laugh every single day and I am continually amazed by their sweet little hearts. I'm grateful beyond words that having my own business allows me the flexibility to be around them as much as possible and enjoy these little years while also helping to provide for our family.
I REALLY love coffee. First of all, I have four boys, so caffeine is obviously my friend. But, a well-made coffee mug filled with a delicious warm latte also reminds me to slow down a bit and enjoy the simple things. We even have a professional grade espresso machine and coffee grinder at home and a monthly subscription for coffee beans from our favorite roaster in San Francisco. My friends will tell you that I've got mad barista skills, but I have yet to perfect my latte art!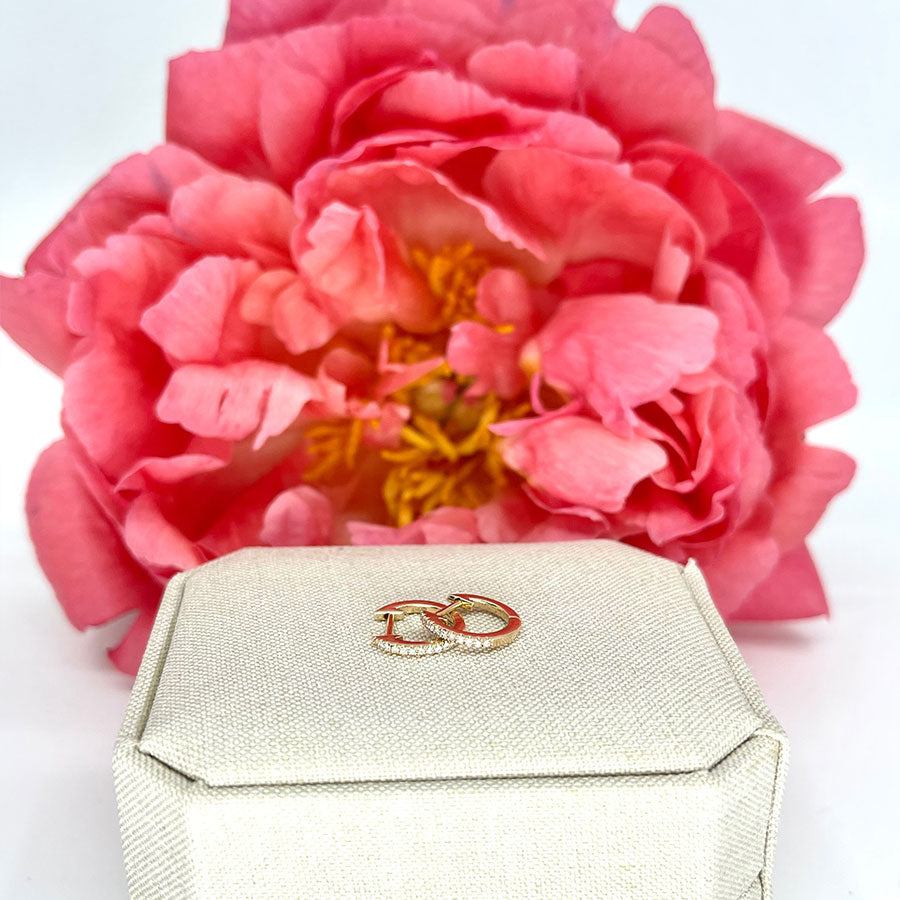 I absolutely adore fresh flowers and I'm a huge fan of having them in our home. Peonies are definitely my favorite flower. What's not to love? They're intricate, beautiful and smell divine! I think that flowers add that perfect touch of elegance to a home and they're definitely one of my weekly splurges!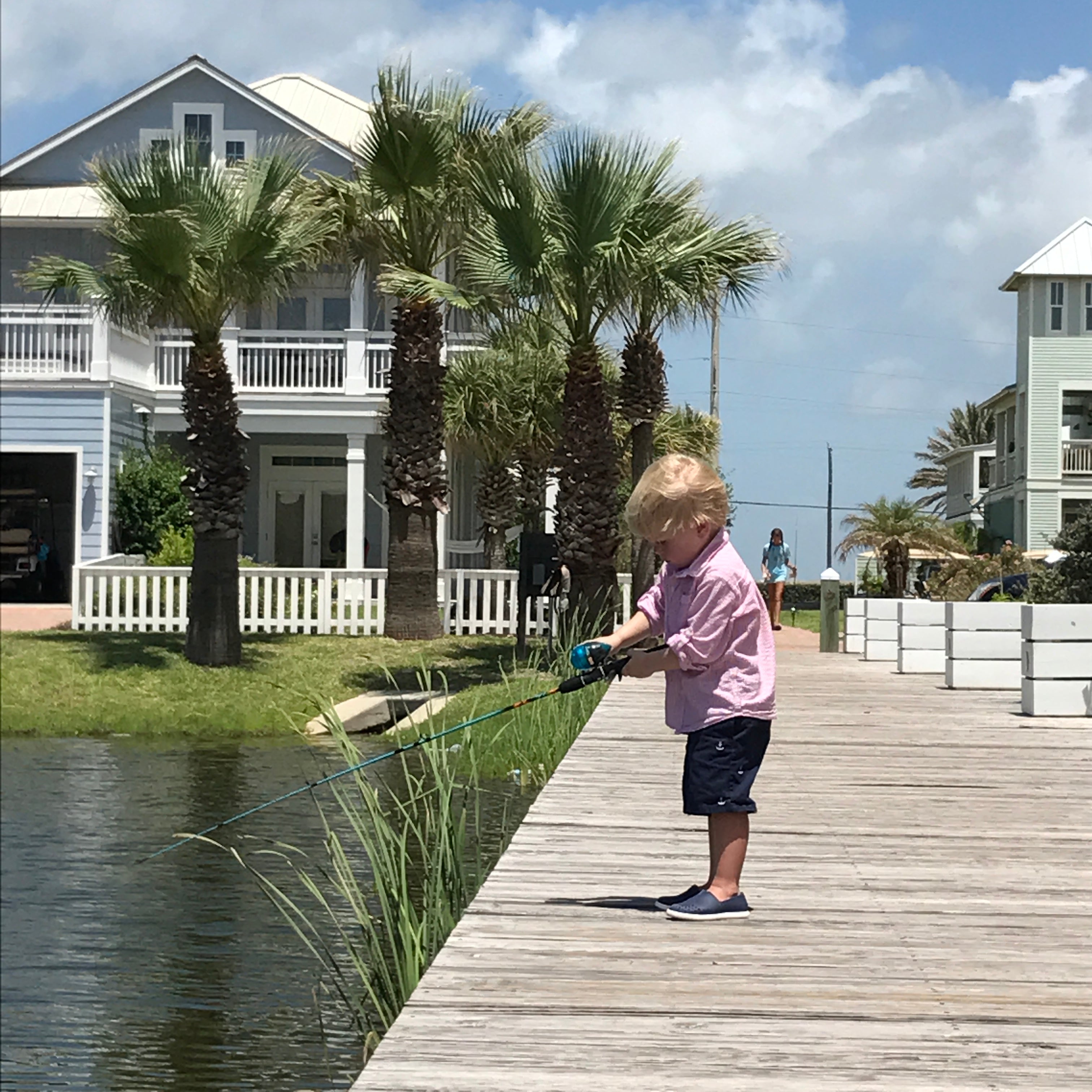 I'm a born and bred Texan and have enormous pride in my state, as pretty much all Texans do, but I LOVE to travel. While Texas is home now, I have lived in New York City and San Francisco and I studied abroad at Oxford University. I love visiting new cities and soaking up other cultures and I find that travel provides wonderful inspiration for my jewelry designs. I especially love walkable and energetic cities and more remote locations that offer beautiful vistas and a chance to slow down the pace of life. For the inside scoop on my favorite spots in NYC, SF, the California Wine Country and more, hop on over to my blog, where I share all of the tips that I give my friends when they travel!